---
---
No Closures To Report
---
Monday - Thursday
9:00 AM - 5:00 PM (ET)
Friday
9:00 AM - 12:00 PM (ET)
Saturday, Sunday
Closed
---
We carry a huge selection of brand-name products in the following categories; soft drinks, energy drinks, sports drinks, water, juices, teas, snacks, gum, candy, cookies, and various miscellaneous items, at wholesale prices.
---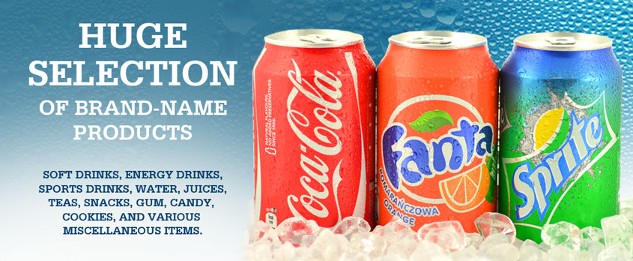 Universal Beverages is servicing Stores, Schools, Homes, Offices, Caterers, Pharmacies, Vendors, and even other Distributors for over three decades. We have vast experience in the industry, and pride ourselves on quick delivery and low prices.
We distribute Coca Cola, Pepsi, Snapple, Poland Spring, Red Bull, Canada Dry, Day's, Gatorade among many other beverages. We have a full line of candy as well, including; Mike and Ike, Wrigley's, Lifesavers, Orbit, Laffy Taffy and much more. We also have a wide variety of chocolate; 24, 36 and 48 count. Click here to view all of our Products.
We currently service; Brooklyn NY, Queens NY, Staten Island NY, as well as the Five Towns of Long Island NY and surrounding areas. Delivery to these locations are free. We also service Bronx NY and Manhattan NY, for a small delivery charge.
We are well known for our prompt and courteous service. Customers who place orders before 3pm, can receive it the very next delivery day.
We are proud of our Old World Values in today's turbulent times.